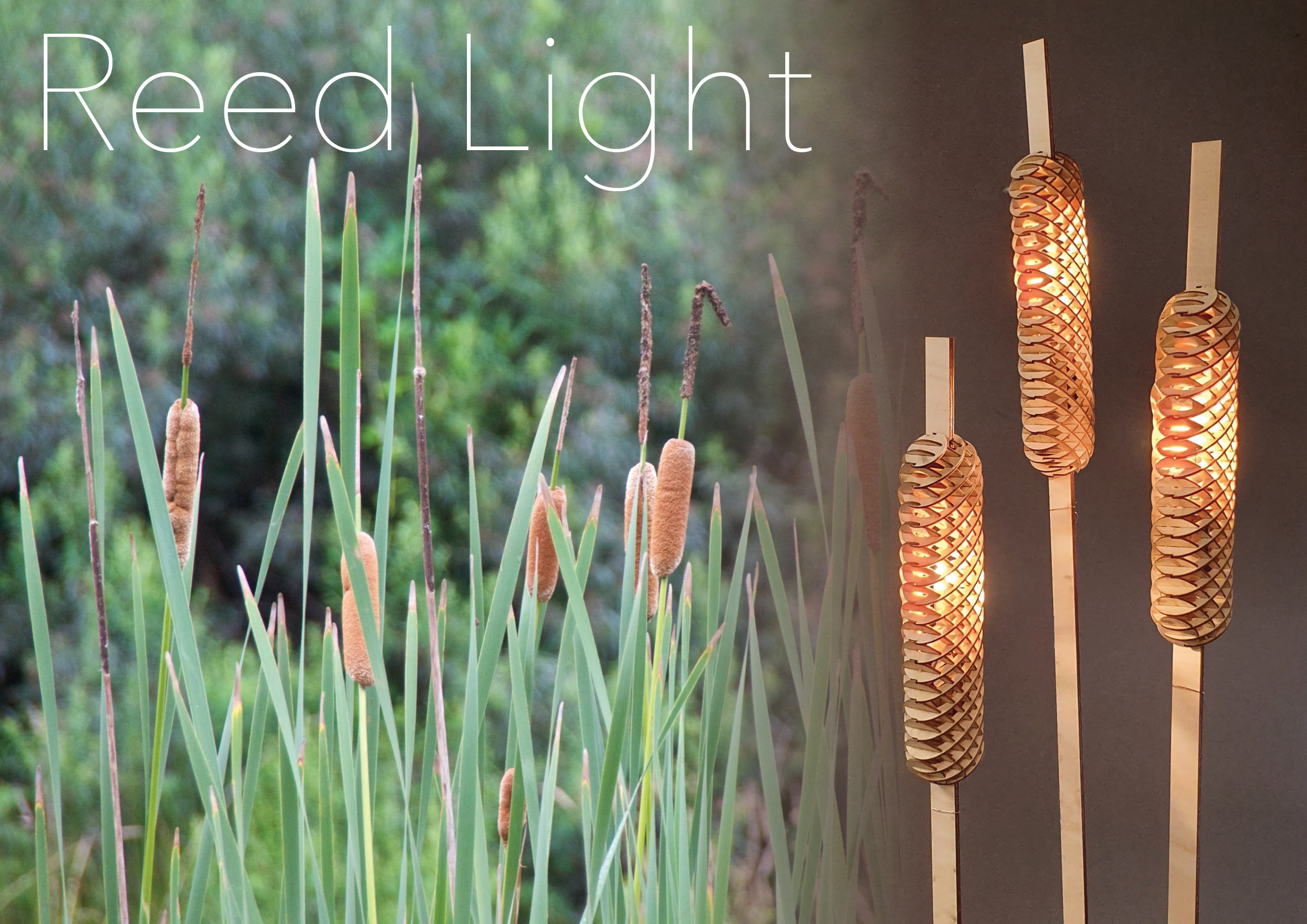 Image source: Matthias Siegel, modified to include right-hand overlay.
Inpired by water reeds, this lighting piece casts an intricate pattern of light through the interlocked timber construction while the flexibility of the laminated veneer stems provides a reference to physicality of their inspiration.
Standing at 1400mm in height, this piece integrates perfectly into a living space complementing existing furniture and providing ambience through soft and warm filtered light.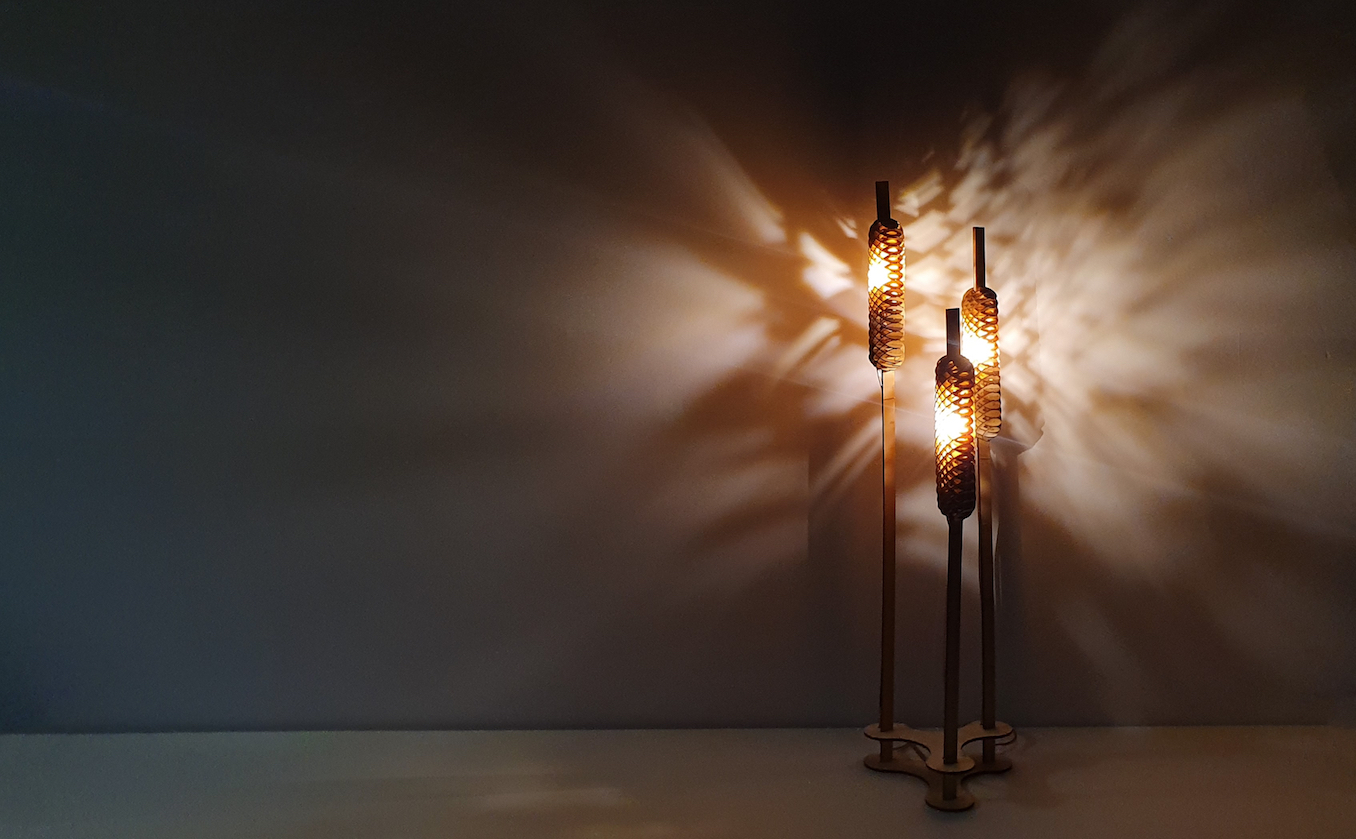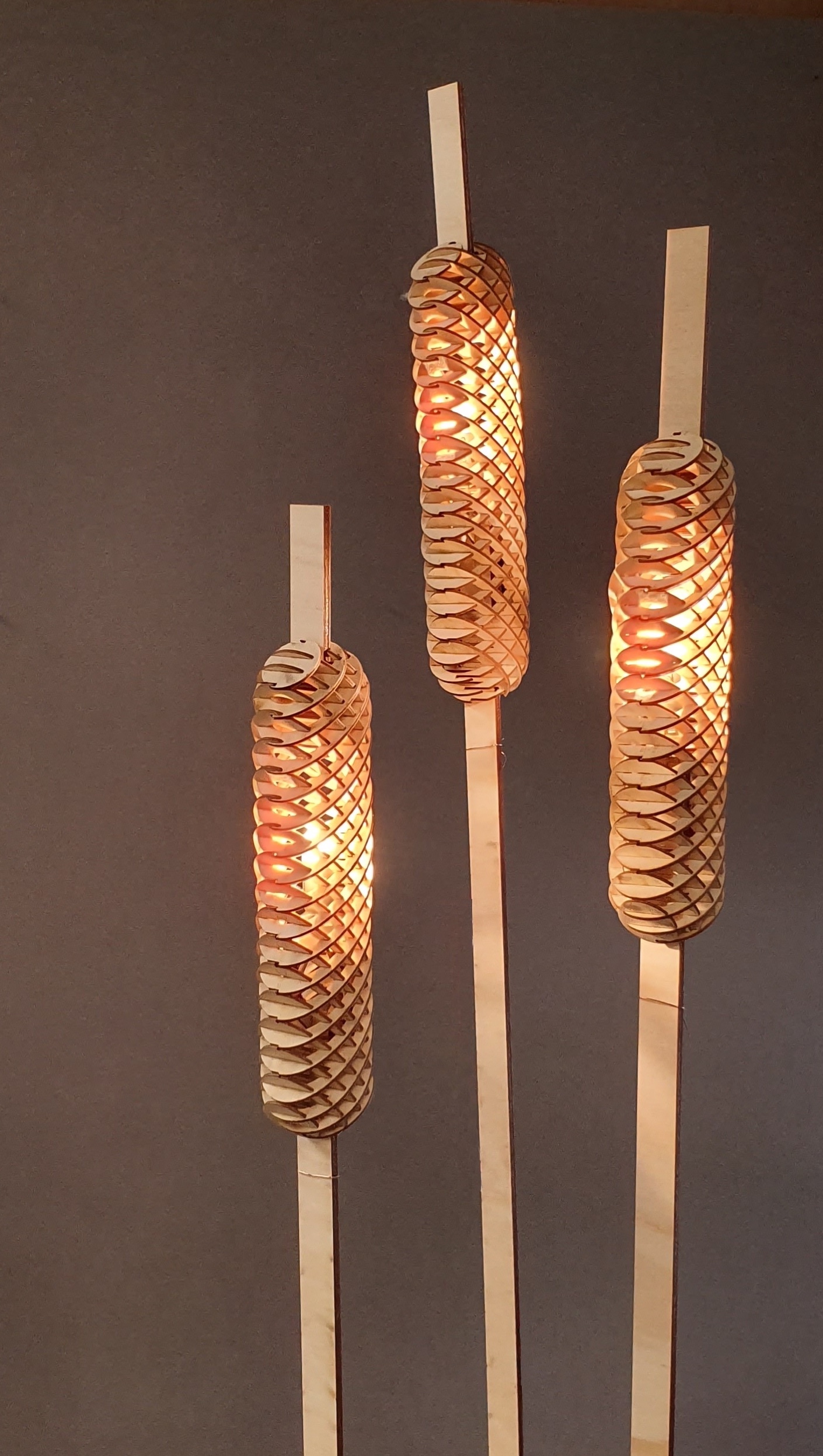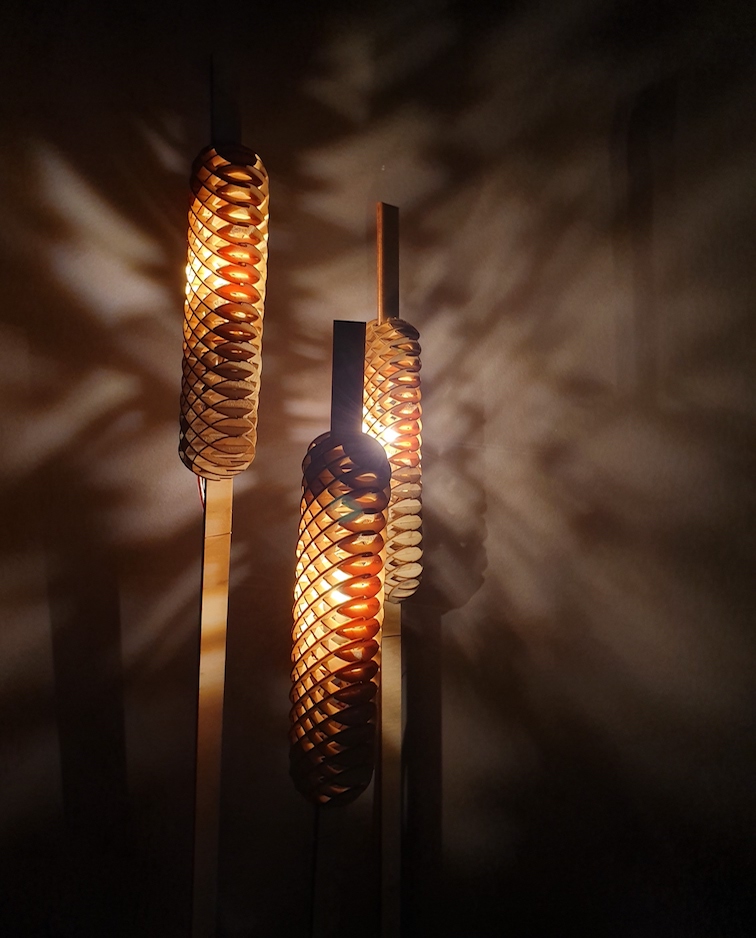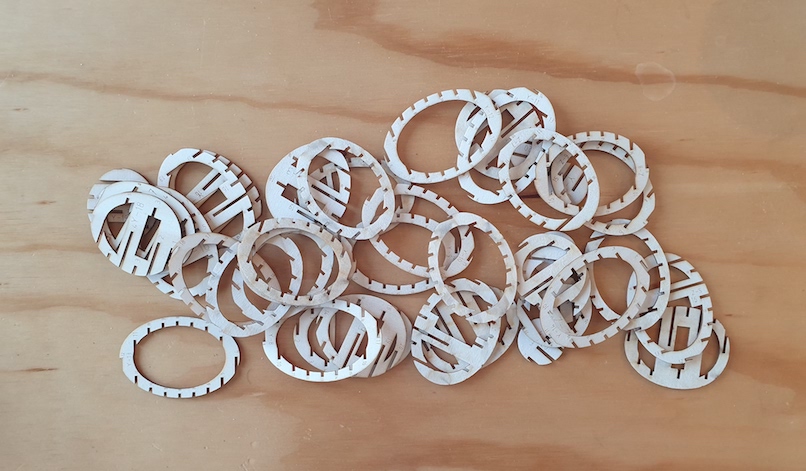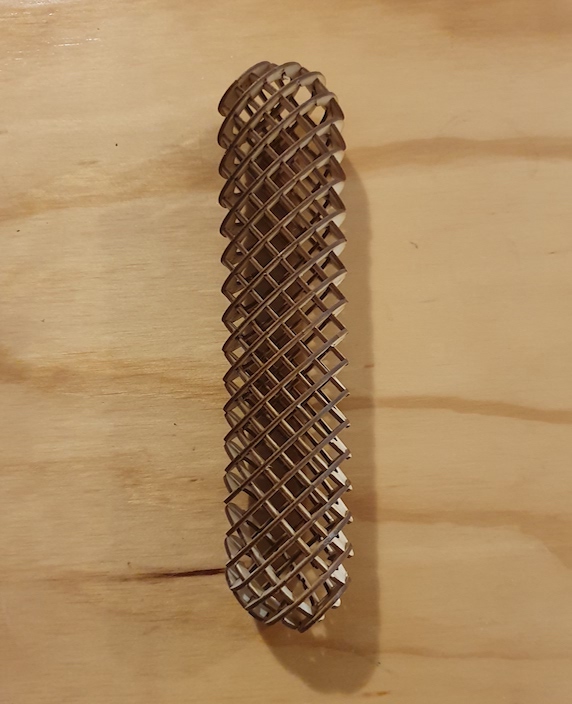 Materials
1.5mm AC Hoop pine plywood
Bipin LED lamps
Methods
Laser Cutting (Trotec)
Electronics, lighting
Software
Autodesk Fusion 360
Slicer for Fusion 360
Adobe Illustrator